I watched the most disturbing programme during the week which made me reflect upon the cause of my disordered eating over the past 9-10 years (yes it's been a while, and things get forgotten).
Let me start out by saying that at the beginning of going in to therapy finding out "the cause" was my biggest priority/obsession. I somehow thought that knowing where and why it all began would help me find the magical cure. The reason people develop eating disorders various from person to person and I believe is very much an individual thing. There are clear tendencies and personality traits which give people a predisposition to developing disordered eating habits and it's my opinion that it is then very much environmental factors which influence the extent to which they become established.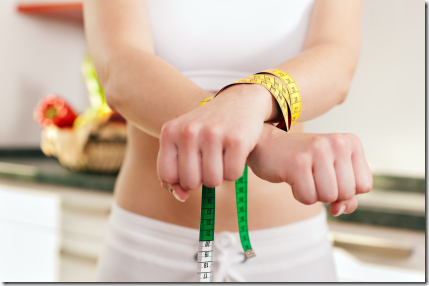 For me there is no one reason why I developed anorexia all those years ago… I do fall in to the "prone to develop" category being a perfectionist, prone to extremes, impulsive and obsessive behaviours and I had low self esteem. There were various factors that had an impact and encouraged the tendencies along the way:
The stress of exams (which I put upon myself)
Comments from others
My inability to fully control other aspects of my life
Praise from others having lost a little weight
Always having been addressed as the "well made" child
Being the largest and curviest girl amongst my group of friends
The realisation that food could be controlled when my Mum started weight watchers
My love of food
Clinical depression
My analytic tendencies
There are many people that experience all of the above and have all the personality traits yet never develop an eating disorder but I once it all began I very much latched on to it as "my thing" and wanted to be the "best" at it; I wanted to be the thinnest and follow the strictest regime possible. As time goes by the eating disorder personality took over my being and there were times I completely lost sight of anything other than the "anorexic Michelle". Referring to the eating disorder as a different person was something which myself and my family tried to categorise; I think in some ways it made it slightly more easier to cope. They knew that the person refusing to eat, acting irrationally and lying to them continually wasn't really me and although at times it was difficult to maintain this mindset as inevitably emotions took over, for the most part they did and for that I am eternally grateful.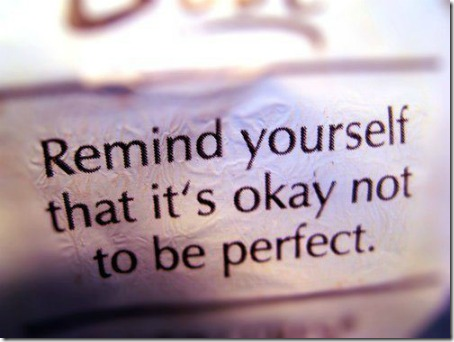 So why has all this come back to mind of late? As I flicked mindlessly through the TV channels on Saturday afternoon with absolutely no intention of actually giving whatever programme I decided upon much attention (I just wanted to have something playing in the background as I work better when there isn't complete silence), I stumbled upon one of the most disturbing programmes/documentaries I've ever seen.
It was part of the "Pushy and Proud" series of programmes produced by Sky Living which shed light on the fact that their are a number of parents who are either themselves obsessed with body image, weight and dieting and unknowingly influence their children's self esteem and relationship with food and exercise or intentionally do so. The former is something which I'm very much self conscious of particularly when it comes to my little niece and make a concerted effort to never ever refer to any food negatively and encourage a positive relationship with and environment around food consumption. Food shouldn't be restricted but of course there needs to be some element of control when it comes to younger children. Encouraging children to eat a variety of food and never using it as a reward or punishment is key. Habits developed at an early age will inevitably reside in later life unless nipped in the bud!
What I found most disturbing were those parents that force their children to diet from an early age, restricting their food intake substantially, forcing them to weigh themselves up to three times a day and only allowing them what they refer to as "bad" foods when they do allotted segments of exercise.
I do however question the influence of society on parents who to a large extent are being held accountable for the rise in childhood obesity; the upshot being those parents that take extreme measures to prevent such an occurrence.
There were children as young as three that referred to themselves as "fat", where to all extensive purposes afraid to drinking fizzy drinks, eating chocolate and cake and had negative feelings and associations when it comes to consuming such foods. It's all about balance, there should be no "bad" or "good" foods; teaching firstly ourselves and subsequently our children about the nutritional purposes of food can work extremely well as a means of developing a healthy positive and balanced attitude from an early age. That said, it shouldn't be something that is overly obsessed about.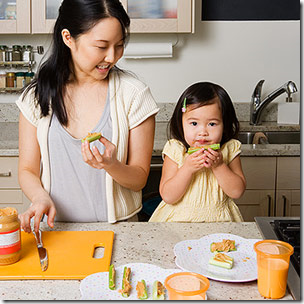 So many times over the years I longed to be a child again, when food was merely something to eat and enjoy rather than to obsess over. I wanted to go back to a time when no associations were made between it and the way I looked or felt about myself. Inevitably it is something as adults we have to consider to some extent, some more than others, but a large number of children are now clearly being denied even those few early precious years of sweet innocence.
Being a parent isn't easy, I'm not one myself but can appreciate the fact, and for the majority of people they are very much thrown in the deep end and expect themselves to know it all from day one. We're all human, we can't be perfect all the time but reflecting upon the way you speak around your children, the impact the things you say and behaviours you undertake around them and equally enforce upon is something we all need to reflect upon. The same can be said for all those working with or around children. They're like sponges and absorb everything, some of which gets misconstrued and it is up to the adults in their lives to endeavour to encourage and reinforce behaviours and thoughts that will help them to develop a strong self esteem and positive relationship with the people and environment around them.
Having said that I in no way place the blame upon my parents for me having developed an eating disorder. Placing the blame upon another is merely a way of avoiding taking the individual responsibility which recovery ultimately takes. I had a wonderful childhood, I couldn't have asked for more and my parents did the best they knew how. They learned many lessons along the way and in hindsight may have done some things differently; they sequentially did and continue to do so both in relation to me, my brother and their grandchild.  On that note here are a couple of interesting quotes to reflect upon on!
"Don't worry that children never listen to you; worry that they are always watching you."  ~Robert Fulghum
"Each day of our lives we make deposits in the memory banks of our children."  Charles R. Swindoll, The Strong Family
"The child supplies the power but the parents have to do the steering." Benjamin Spock, Dr. Spock's Baby and Child Care
"The trouble with being a parent is that by the time you are experienced, you are unemployed." Author Unknown